Creation+Demand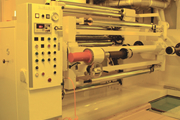 At TECHNO FLOW ONE INC we dedicate ourselves to the pursuit of producing products that will live up to the diverse needs of the user by first taking into account factors like variety, cost conservation, small quantity requirements, and an ever discriminating society. We have pioneered the development of a wide range of adhesive materials and technologies for industrial application and continue to perfect laminating techniques involving paper, fabric, leather, films, metal foil, and foams.
Test Prototype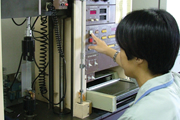 The sum total of know-how is then put to work in creating a working model. Extensive tests are then performed on the prototype before moving on to a limited trial production. Mass production is entered into only upon the achievement of optimum performance. By utilizing the innovative technology and original machines developed by TECHNO FLOW ONE we are able to produce products of exceptionally high quality at reasonable cost.
Research&Deveropment+Suggestion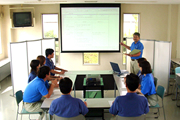 Meeting and discussion sessions are scheduled to determine the best technological approach and the most suitable materials. Product characteristics are considered, as are costs and delivery demands. Virtually every aspect of the product's development are examined and re-examined, drawing on knowledge born of the many years of invaluable experience amassed by our team experts.
Finished Products
Products pioneered through our approach of innovation, research, development, teating and analyazing include materials for the mass media, electronic, medical, construction, and automotive industries. Footware, belts, and hoses. And also sundries and numerous everyday applications. The aspirations, experience and hopes of the TECHNO FLOW ONE INC avail themselves in these applications with products that have so become an integral part of our everyday life. Our spirit of reliable technology and challenge have gained us a warm and strong bond of trust customers.